Alton Arts is pleased to present Ninebarrow who are a multi-award-winning folk duo, who have been impressing audiences across the country with their innovative and captivating take on the folk tradition. Described by Mark Radcliffe as sounding 'like two halves of one voice' and by Mercury Music Prize nominee Kate Rusby as 'absolutely amazing', Jon Whitley and Jay LaBouchardiere combine breath taking vocal harmonies and melodies, delivering original songs that are inspired and rooted in the landscape and history of the British Isles. As well as crafting unique and engaging original material, Ninebarrow also take a wide-range of traditional folk songs and rework them in their own, distinctive way.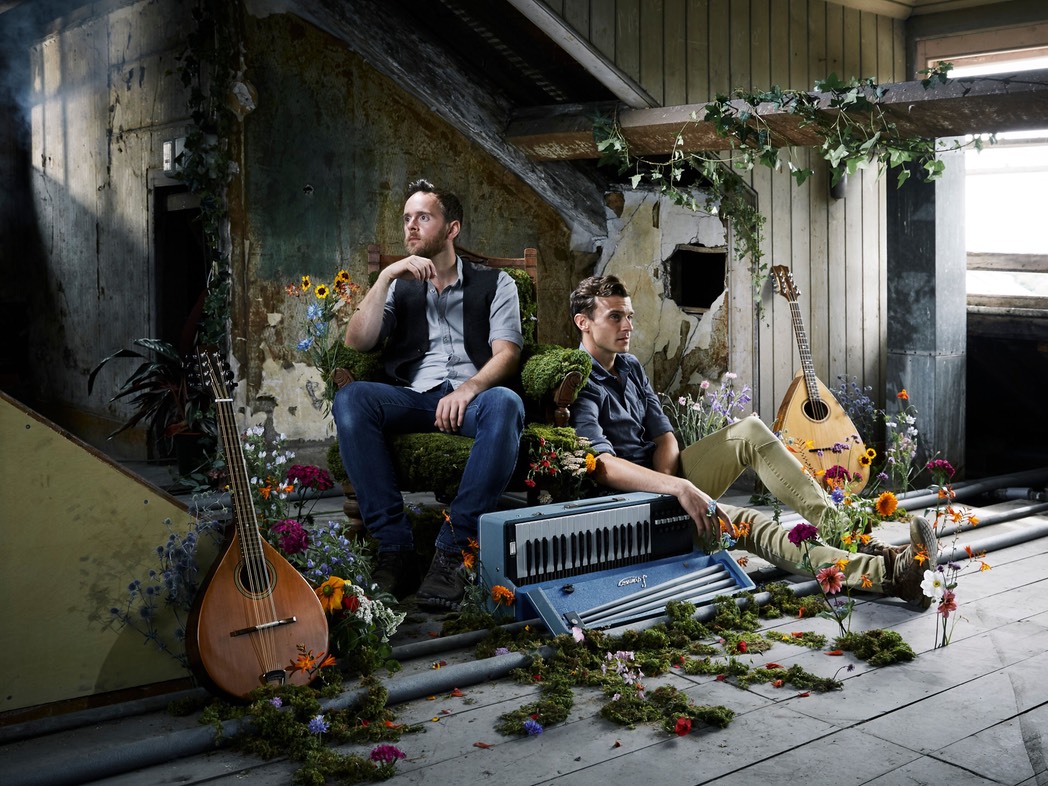 In 2017, the duo were nominated at the BBC Radio 2 Folk Awards in the 'Horizon' category for 'Best Emerging Artist'. One of the highest accolades in their genre, it was made even more exceptional because it was only a few months prior to this that Jon Whitley and Jay LaBouchardiere relinquished their jobs as a teacher and GP in favour of a full-time music career. Since then, the duo have continued their upwards trajectory, graduating to more senior award categories, most recently picking up 'Best Duo' in the 2019 Folking.com awards.
Named after Nine Barrow Down in the Purbeck hills, their first release While the Blackthorn Burns was voted FATEA Magazine's Best Debut Album of 2014, while their last album Releasing the Leaves (2016) saw a volley of critical acclaim including five-star reviews in Maverick and EDS Magazine as well as Best Duo nominations in the FATEA and Folking.com Awards.
Licensed bar. Tickets in advance £10.00 or £12.00 on the night